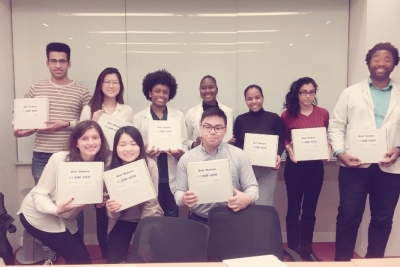 By Zakiya M. Cush, Chairwoman, President and CEO, The Cush Center for Learning, Inc. & Founder, The Medical Pledge
People often ask me why I created my non-profit organization, The Cush Center for Learning, Inc. The truth is there is no one answer. In fact, there are a plethora of reasons why I choose to be a entrepreneur, but the most accurate response I can give, is that I wanted to create opportunities, for the under served.
Growing up, I never saw a program like The Cush Center for Learning, in fact, to the best of my knowledge, it did not exist. I seek to use my experience, as a pre- medical student and as a former math/science tutor to inspire the young minds, which I bring into the Cush Center for Learning, Inc.
With my synergies in science, technology, engineering, art and math (S.T.E.A.M), I am able to provide opportunities, and experiences to students, they otherwise would not have, until they graduate college.
As a student myself, I seek to enhance what I have learned on my journey to becoming a doctor.
I wanted to become a doctor, or a dermatologist, more specifically since I was 18 years old.
I never wavered from that passion, and all I have done and continue to do is support myself on my medical journey. Through my company, I am able to enhance my clinical skills outside of the classroom.
Any opportunity I have to improve my clinical skillsets, I will afford that opportunity for me, and my Cush Center for Learning scholars.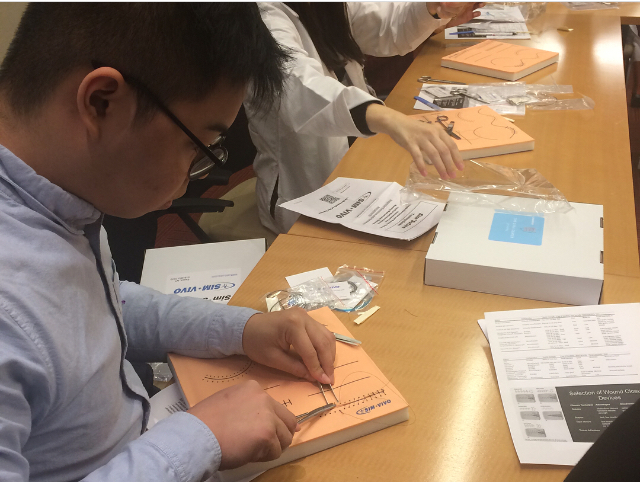 So I took initiative and reached out to Dr. John Fortune, Founder, of SIM-VIVO to plan our suture trip with the Weill Cornell Department of Dermatology.
Not only were the SIM-VIVO sim-suture kits, of excellent quality, they are a necessary resource for medical school.
The ability to suture, as a physician is critical for how we heal patients.
In fact in dermatology with the surplus of dermatologic and Mohs surgeries performed, it is important the foundation for suturing is developed early, and practiced continually.
It is with the use of SIM-VIVO sim-suture kits, I am able do that, and my Cush Center for Learning, pre-medical scholars can do so as well.
Access to suture resources, is not always feasible, so synergies with the pioneering company SIM-VIVO, make my work as a minority, female entrepreneur worthwhile. To be able to provide resources to the underserved, which will enhance their understanding and cultivate their respect for medicine is very sincere to my cause.
So I thank SIM-VIVO for all they do in the community, with academic institutions, and with non-profits, like The Cush Center for Learning, Inc.
With SIM-VIVO our Cush Center for Learning Suture Trip was made possible, and the team at the Weill Cornell Medicine Department of Dermatology were grateful for their support. As were the Cush Center for Learning's scholars, from Hunter College and CUNY City College School of Medicine/Sophie Davis School of Biomedical Education.