Sim*Bowel Segment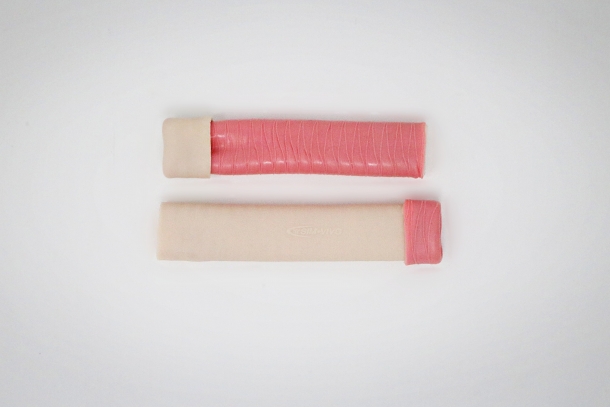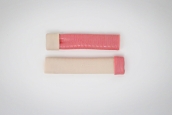 Description
These 8" segments of bowel provide a very realistic structure simulating the appearance and feel of small intestine. The three-layer construction provides an outer smooth serosa, an inner layer with folds similar to mucosa, and a tough middle layer which holds suture without tearing. Diameter of these segments is 20 mm. These models are ideal for the practice of two-layer closure of enterotomies, bowel closure, and end-to-end and side-to-side anastomoses. Unique self-healing construction allows for repeated use.
A full Sim*Bowel Learning Module is also available.
Contents
Approximate 8" length segment of simulated bowel
Approximate 20 mm diameter
Note: Bowel segment contains non-toxic oils to maintain its life-like feel. Please keep in tightly sealed bag between each use.