Sim*Incision & Drainage Learning System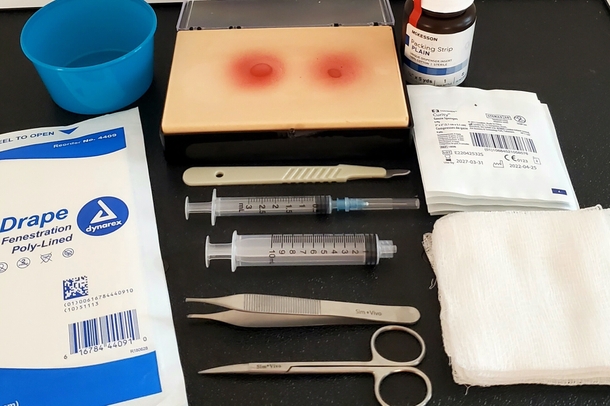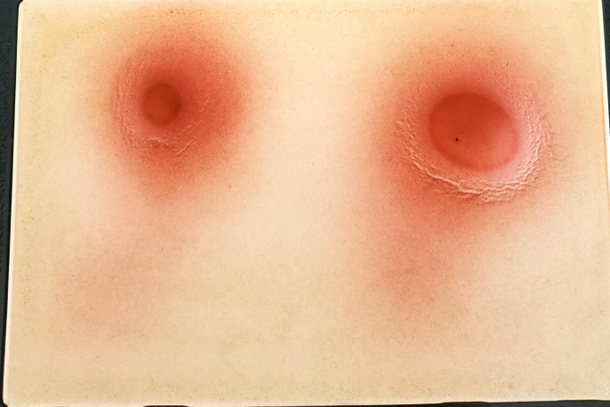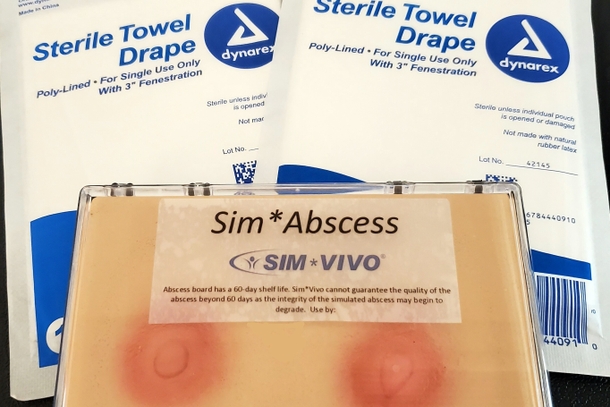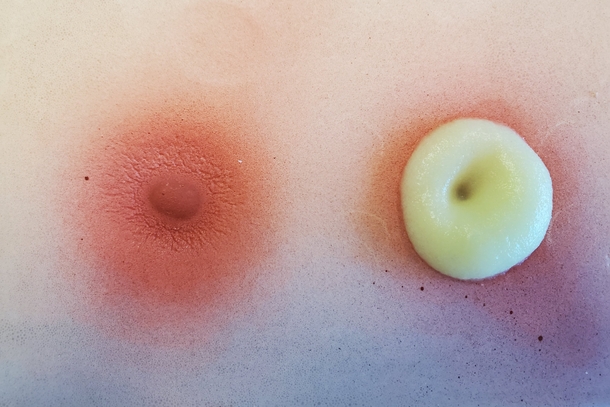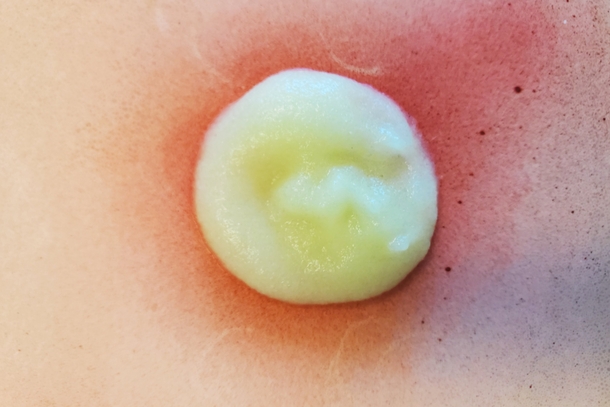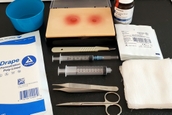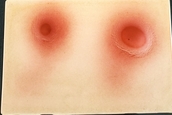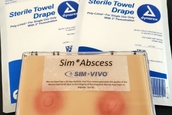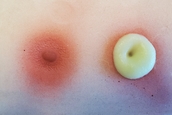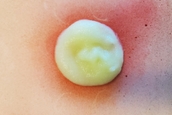 Description
This brand-new personal learning system includes everything to create a high-fidelity learning environment for incision and drainage. From start to finish, there isn't a more life-like scenario in a non-clinical setting. While an I&D may seem simple, sterility and safety measures dictate practice in a simulated situation.
Beginning with an evaluation of the inflammation, notice the true look and feel of a tender abscess. Once the abscess is located, you'll drape the area and then carefully inject "anesthetic" using a 3mL syringe. You'll then proceed to incise, drain, irrigate, and finally finish by packing the open wound. Sim I&D offers a truly realistic experience.
Our abscess is made with a fully proprietary blend of non-toxic material to create the texture and consistency of pus, offering unmatched realism in pop, squirt, and ooze.
High-fidelity learning environment: With Sim I&D, you'll be able to practice your skills in a realistic, non-clinical setting.
Sterility and safety: Our system allows you to practice an I&D without compromising on sterility or safety measures.
True-to-life experience: Our proprietary blend of non-toxic materials creates a realistic simulation of an abscess, allowing you to experience every aspect of the procedure.
Practice and perfect: With Sim I&D, you can practice and perfect your skills as needed to feel confident performing I&D on real patients. (Additional Sim*Abscess boards are available for separate purchase)
Abscess board has a 60-day shelf life and product may begin to degrade beyond 60-days. Each board is made to order, please allow extra processing time. Skin surface is not suitable for suturing.
Please note - allergen warning: Abscess board contains latex material.
Contents
Board with 2 recessed abscesses
Fenestrated drape (2)
3 mL syringe with 23G needle
Adson forceps
#15 scalpel
Iris scissors
10 mL syringe for irrigation
Bottle of ¼" packing strip
4 x 4 gauze sponges (10)
2 x 2 gauze sponges (5)
Disposable solution bowl
Training Guides
Sim*I&D Chapter 1 Introduction and Contents
Sim*I&D Chapter 2 Performing an I&D