Sim*Bowel Learning System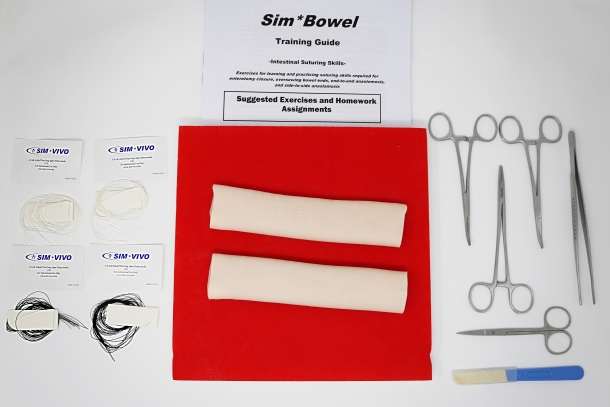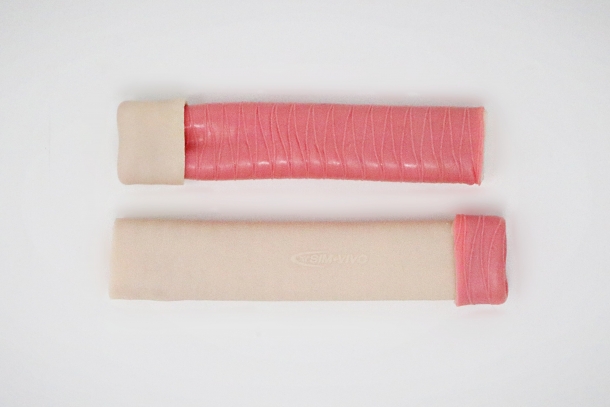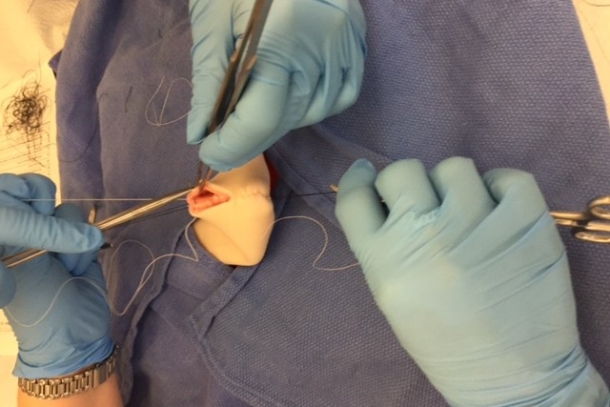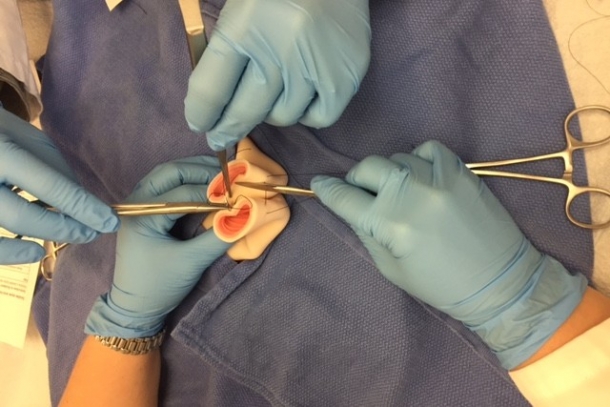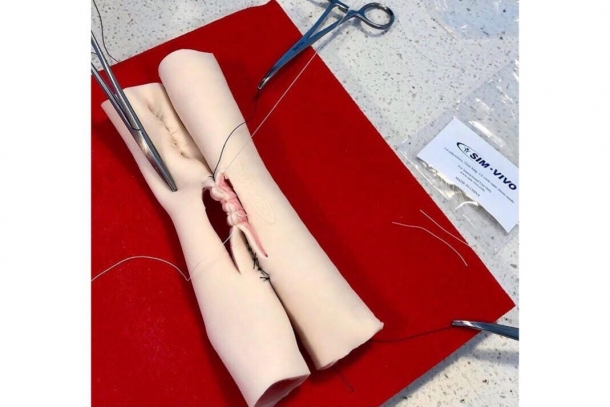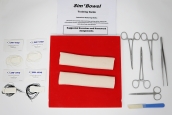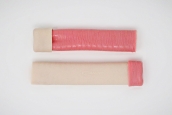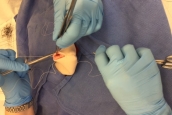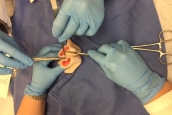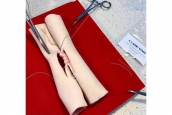 Description
*Video Tutorials coming soon!
Sim*Bowel is the most comprehensive learning system designed to equip you with the necessary skills to perform hand-sewn, two-layer bowel closure and anastomosis techniques. This module provides all the materials and resources you need to excel in these critical procedures.
Key Features and Benefits:
Realistic Bowel Simulation: Sim*Bowel features a learning board comprised of two 8-inch segments of bowel, providing a lifelike training experience. The simulated bowel has a two-centimeter diameter and consists of three realistic layers that easily hold sutures used for approximation. This realistic simulation enables you to practice with precision.
Comprehensive Suture Kit: The module includes essential instruments and materials for practicing multiple enterotomy closures, end-to-end anastomosis, and side-to-side anastomosis. The DeBakey forceps, Hegar needle holder, Iris scissors, and 40 strands of suture provided are of the highest quality, ensuring a seamless learning experience.
Curved Clamps for Tension: Sim*Bowel provides two curved Crile clamps, specifically designed to provide tension on the end-sutures while others are being placed. This allows for realistic practice and mimics the challenges encountered in real procedures.
Training Guide: The module comes with a comprehensive Training Guide that outlines various suturing techniques. This guide serves as a valuable resource, offering step-by-step instructions and tips to enhance your learning and technique.
Why Choose Sim*Bowel?
Hands-On Learning: Sim*Bowel allows you to gain hands-on experience in bowel closure and anastomosis techniques. You'll develop the necessary skills and confidence required for successful procedures, setting a strong foundation for your medical career.
Realistic Simulation: The realistic layers of the simulated bowel closely mimic the anatomical structure of real bowels. This realistic simulation provides an authentic training environment, enabling you to refine your skills and gain a deep understanding of the procedures.
Comprehensive Learning: With the provided instruments, materials, and Training Guide, Sim*Bowel offers a complete package for comprehensive learning. You'll have everything you need to practice and improve your technique, ensuring a well-rounded understanding of bowel closure and anastomosis.
Recommended for Collaborative Learning: Sim*Bowel is designed for use by two learners at a time. This setup allows for appropriate assistance and collaboration, facilitating a more effective learning experience.
Sim*Bowel will elevate your proficiency in bowel closure and anastomosis techniques. With its realistic simulation, comprehensive resources, and hands-on practice, Sim*Bowel is your gateway to mastering these critical procedures. Prepare yourself for success in the medical field with the Sim*Bowel Personal Learning System.
Contents
Training board with two segments of simulated bowel attached
DeBakey forceps
Hegar needle holder
Iris scissors
Crile clamps, 2

20 strands of 3-0 silk (black), 75 cm, with a 26 mm, 1/2 circle, taper needle
20 strands of 3-0 silk (white), 75 cm, with a 26 mm, 1/2 circle, taper needle

Sim*Bowel Training Guide