Sim*Dissect Learning System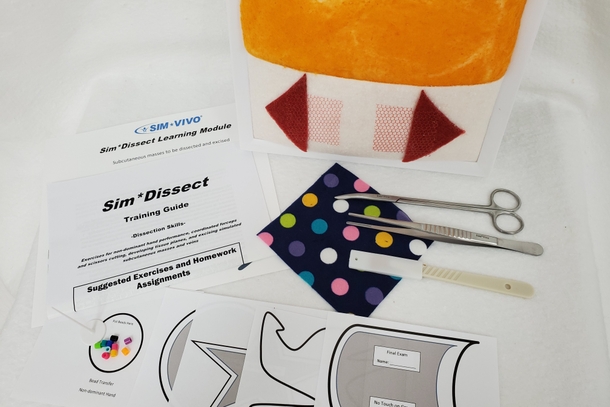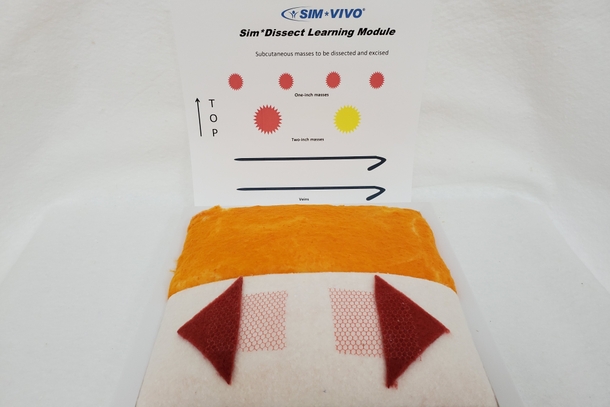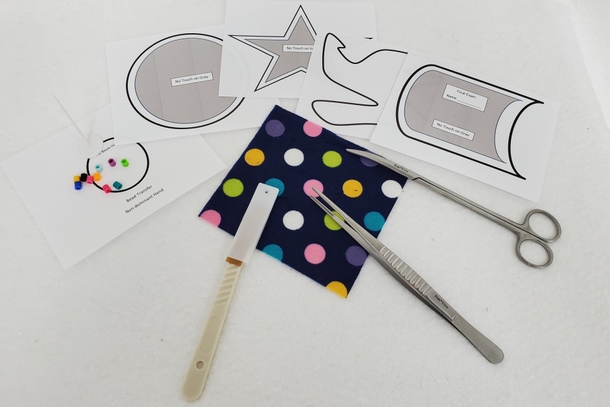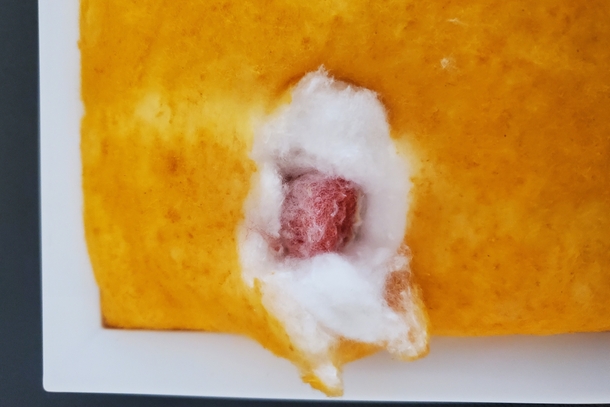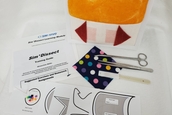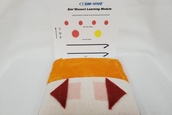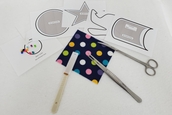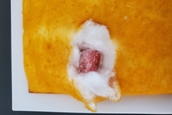 Description
Sim*Dissect is the ultimate Personal Learning System designed to enhance your surgical skills. This comprehensive module focuses on the coordinated use of both hands while dissecting tissue planes, providing invaluable training opportunities.
Key Features and Benefits:
Coordinated Hand Skills: Sim*Dissect addresses the critical need for coordinated hand movements during dissection. You'll learn to effectively use tissue forceps with your non-dominant hand, enhancing your dexterity and precision.
Gradual Skill Progression: The learning tasks begin by training your non-dominant hand with exercises such as bead placement on a post, cutting forms from paper and cloth, and more. As you gain proficiency, you'll advance to "retract and cut" techniques, where you'll learn to separate tissue planes, remove masses, and dissect veins from simulated subcutaneous tissues.
Realistic Dissection Experience: Our innovative dissection practice board is designed with multiple structures that need to be dissected away from surrounding tissues. This lifelike setup provides an authentic experience, allowing you to practice dissection skills in a controlled environment.
Comprehensive Module: Sim*Dissect comes complete with all the instruments and materials you need for effective learning. The module includes a guidebook and instructional videos that offer step-by-step explanations and guidance for each practice exercise. You'll have everything at your fingertips to make the most of your training.
Why Choose Sim*Dissect?
Enhanced Skill Development: Sim*Dissect offers a progressive learning approach that allows you to build confidence and competence in dissection skills. You'll develop the ability to dissect tissue planes accurately and efficiently, preparing you for real-world scenarios.
Realistic Simulation: Our dissection practice board closely replicates the textures and structures encountered in actual dissection. This realistic simulation enables you to hone your skills and familiarize yourself with different tissue types.
Convenient and Comprehensive: Sim*Dissect provides a comprehensive learning package in one convenient module. With the included guidebook and instructional videos, you'll have all the resources needed to understand and master each technique.
Optimized for Medical Students: Geared specifically towards medical students, Sim*Dissect understands the unique needs and challenges you face in your education. The module is tailored to help you excel in your dissection skills and achieve your learning goals.
Unlock your full potential in dissection with Sim*Dissect. Elevate your skills, refine your techniques, and gain the confidence to perform dissections with precision and prepare yourself for success in your medical journey with the Sim*Dissect Personal Learning System.
Contents
Realistic dissection training board with multiple masses and veins embedded in simulated sub-cutaneous tissue
Metzenbaum scissors, 7 inch
DeBakey forceps, 7 inch
#15 Scalpel
Beads and post exercise supplies
Paper and cloth cut-outs
Guide book
Training Guides
Sim*Dissect - 1: Introduction
Sim*Dissect - 2: Bead and Post
Sim*Dissect - 3: Two Handed Coordination
Sim*Dissect - 4: Dissecting Tissue Planes
Sim*Dissect - 5: Excising Soft Tissue