Sim*Tie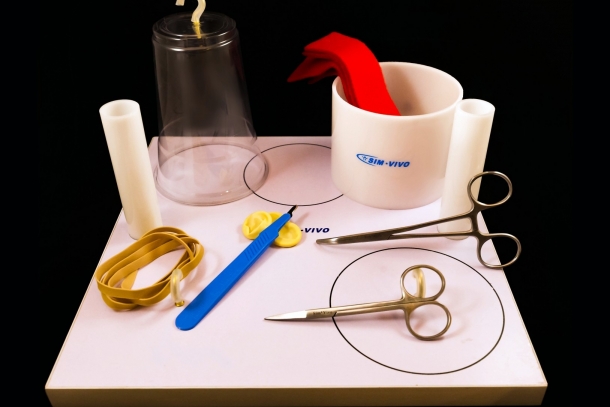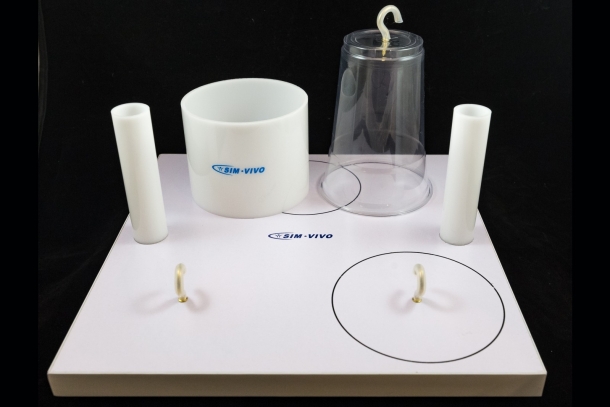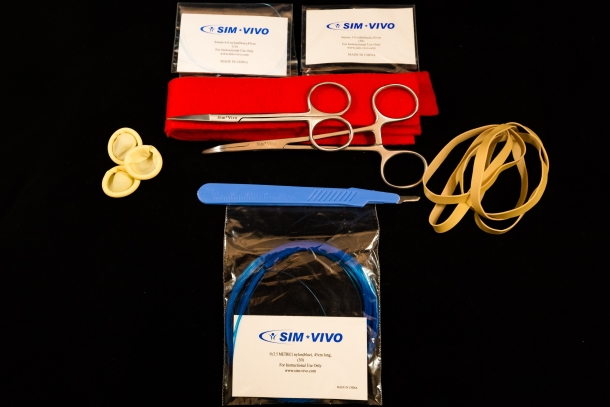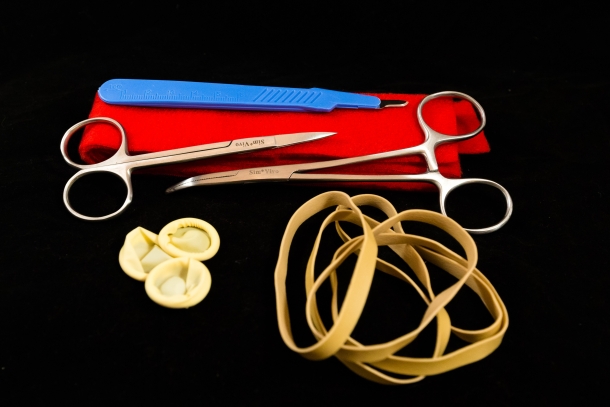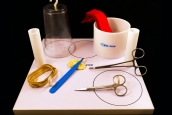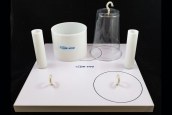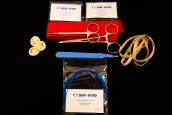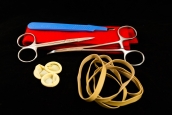 Description
OUT OF STOCK UNTIL JULY. We apologize for the inconvenience.
Currently taking backorders, email simsales@sim-vivo.com to place order for later this summer
Thank you for your patience
$29.95
Sim*Tie is a knot tying module that provides all of the equipment and supplies to train residents , students, nurses, and advanced practice providers in the techniques of tying two- and one-handed surgical knots. This learning system includes not only practice hooks but also a system to provide resilience which will allow the learner to practice tying secure knots against tissue resistance. The four-inch cylinder is not attached to the board which challenges the learner to tie knots in difficult access conditions without moving the cylinder. Tying around clamps can be learned with the use of a novel tissue simulator and an included curved Crile clamp. Delicately placed ties (i.e. as in vascular surgery) are practiced on a "cup and hook" system. Homework assignments in the provided guidebook offer distributive training opportunities in any comfortable and convenient environment. Anticipated time to complete the module is about 4-6 hours. OSATS assessment exercises are included in the guidebook. Complimentary training videos for all exercises are found on the web site.
Contents
Heavy duty knot tying board with hooks and posts

Ties


3-0 silk, 45 cm, 50 strands
0-nylon, 45 cm, 30 strands
6-0 nylon, 45 cm, 10 strands

Rubber bands to be stretched around posts, 5
Crile clamp, 5 inch
Scalpel #15
Iris scissors
Restrictive cylinder
Simulated tissue strips, 3
Post covers
Cup and hook
Knot tying guide book
*Replacement Instrument Kits Available HERE
Training Guides
Introduction and Contents
Tying in restricted space
Tying delicate structures