Consider These Five Points When Starting Medical School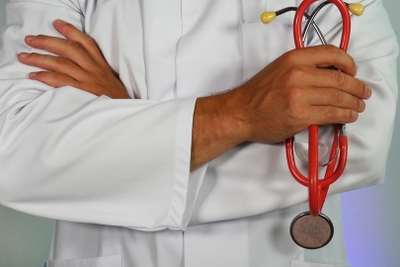 My career as a trauma and critical care surgeon extended over 36 years. By doing the math, I guess I cannot be called a spring chicken…more like a spry old dog. I'm certainly not a millennial (or Gen X, Y, Z…), but, believe it or not, medical school priorities haven't changed much over the past 40 years.
As an academic surgeon, I've advised hundreds (if not thousands) of medical students over the years, which provides me the quasi-expertise to offer a few nuggets of advice to anyone taking their first steps to open the door on what will assuredly be a fulfilling and gratifying medical career. To appeal to the limited attention span of the younger generation (just kidding!), I have limited this diatribe to only five things, although, I could go on and on.
1. Take care of #1: Yes, that's you. Don't let the time requirements of class, study, and labs obscure your priority of maintaining a healthy lifestyle. Coffee, doughnuts, fries, and burgers, while the components of an eat-on-the-run diet, should not be a substitute for well-balanced nutrition, including fruits and vegetables. Take time to exercise. Be sure to get enough sleep; this will keep you from drifting off during lectures.
2. Don't abandon your family and friends: You'll find that the study of medicine will be all-consuming, but you shouldn't "marry medicine." Your family and friends will be the anchors as the whirlwind of your studies engulf you. They will be the ones who can provide support in times of frustration and fear that you will, undoubtedly, encounter. Also, it will be your non-medical friends who will maintain your perspective on the real world as you are immersed in medicine.
3. Remember the basis of medicine is Humanism: During the first two years, you'll be bombarded with an overwhelming number of scientific facts and formulas about the human body. This cauldron of information is necessary to support the evidence-based patient care decisions required throughout your career, but you really need to remember that your patients are "people" and not a collection of abstract scientific principles. Throughout medical school, you'll need to nurture your ability to communicate; maintain your empathetic nature; and continually enhance your understanding of diversity across racial, socioeconomic, and political borders. You will always need to remember; it's not just your intellectual intelligence which makes you successful, but also your emotional intelligence. This will ensure your ability to understand and help your patients.
4. Maintain the long view: For practice purposes, the MD you obtain upon graduation is not worth the paper on which it is printed. In the modern world, everyone will need to complete a residency in a specialty area. I have always told my medical student advisees that specialty choice is the third most crucial decision you make which is not defined by your birthright.
#1: Who you choose to be your spouse
#2: Your decision to pursue medicine
#3: Your specialty choice
It's pretty simple; your specialty will define you for the rest of your life. You won't be John or Jane Smith. You won't even be a doctor. You'll be identified as an internist, or pediatrician, or surgeon; that will be your career and your life. To quote Indiana Jones: "Choose wisely." This means from day one of medical school, you should be paying attention to your mentors within different specialty areas and file away those elements of their specialty that are attractive to you or not so much. You should be examining the practice elements, patient pool, and lifestyle of those that you might want to emulate. When you submit the match list in the fourth year, it should reflect many hours of thought and contemplation.
5. And, finally, and this is the most important piece of advice that I can give: Have fun!! Don't take yourself too seriously. Laugh a lot! You are embarking on a journey that will be filled with learning, self-assessment, and giving. Enjoy the path that you have chosen.