3-0 Silk Suture - Individually Packaged, Bag of 50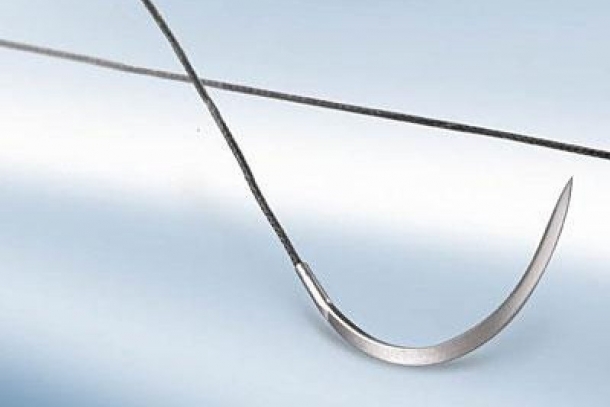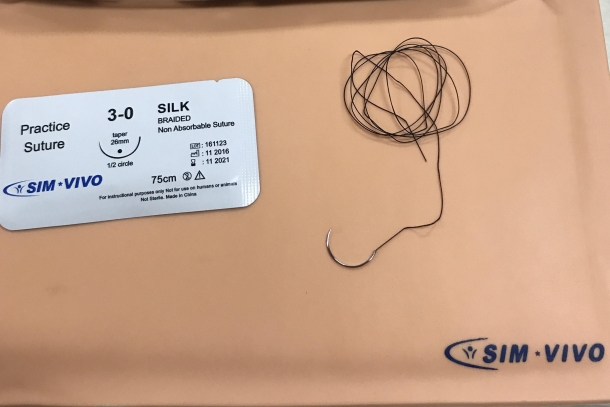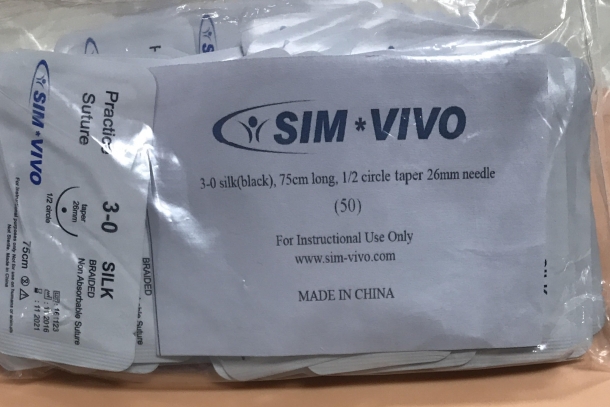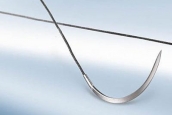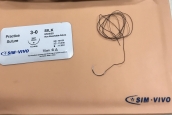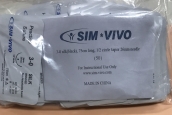 Description
Sim*Vivo now offers bulk sutures at an affordable cost. This high-quality silk suture will provide your learners with an abundant supply for their deliberate practice sessions. Suture is provided in an individual package, bag of 50.
Contents
3-0 silk, braided sutures on 1/2 circle, taper needles
Size of needles: 26 mm
Length of suture: 75 cm
Used for practice of figure of eight hemostatic sutures and bowel anastamosis.